Development • Property management • Project Leasing • Investment
Services

We have been investing in T&M projects through a family partnership for over 20 years, including both office and industrial deals, some with holding periods, including the development period, of less than three years and some as long as 15 years. Regardless of the product type or holding period, T&M has delivered superior risk-adjusted total returns over the life of the investment. The fact that we've introduced many of our clients to T&M over the years — most of whom have likewise invested in multiple T&M deals — is the ultimate testament to the confidence and trust we have in these guys.
Justin Berman ~ Founder & CEO – Berman Capital Advisors, LLC

We have had a very long and profitable history with Taylor & Mathis, going back to 1997 when we became their JV partner in the Sugarloaf Corporate Center project in Gwinnett County.  Since then, through our various insurance company subsidiaries, we've been a lead investor in multiple office and industrial projects developed by Taylor & Mathis in the greater Atlanta area. Their local market knowledge is unsurpassed and we appreciate their conservative approach to the real estate business.  From a return on investment standpoint, their track record for us has been phenomenal.
Hilton H. Howell, Jr. ~ Chairman, President & CEO – Atlantic American Corporation

When TA Realty bought Technology Center of Georgia from Taylor & Mathis in 2014, we kept them on to handle the leasing and property management for the asset. At that time, we only knew of them by reputation, but we quickly gained a first-hand appreciation for their real estate expertise, their culture and their people . . . and the relationship between our firms just burgeoned from there. Taylor & Mathis now manages and/or leases most of our industrial portfolio in the Atlanta market, and we recently completed a development deal with them, which was very successful.
Blair Lyne ~ Partner – TA Realty

I've had the privilege to represent T&M as the investment sales broker for many of their industrial properties in Atlanta. A key to their success has been their ability to identify development sites that are strategically located in land-constrained submarkets with historically strong demand for new Class A industrial inventory, and then to flawlessly execute projects that satisfy market and tenant requirements.
Chris Riley ~ Vice Chairman – CBRE Capital Markets Group

We formed a joint venture with T&M in 2019 for the development of Chattahoochee Logistics Center, a 1.2 million-square-foot distribution building in Atlanta. It's a big and complex project on a tough site, which presented ample pre-development challenges in terms of site due diligence, planning, design and entitlements. We were very impressed with T&M's expertise and professionalism. Their development team was creative, focused and attuned to every detail throughout the development process, and the project was delivered on schedule in May 2020.
Rob Turcott ~ Senior Vice President, Industrial Acquisitions – LaSalle Investment Management, Inc.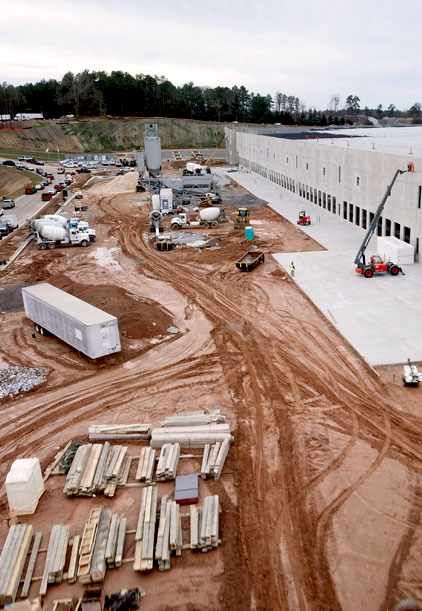 DEVELOPMENT
Taylor & Mathis has developed over 24.3 million square feet of property exceeding $3.5 billion in value. Our diverse development portfolio includes mid-rise and high-rise office buildings, master planned office parks and business parks, distribution facilities and mixed-use projects. From conceptual planning to final project delivery, Taylor & Mathis provides and oversees a full array of development and project management services:
Site Selection/Acquisition • Zoning/Entitlements • Project Team Selection • Design & Engineering Coordination • Budgeting/Cost Modeling • Capital Sourcing/Project Financing • Governmental Approvals/Permitting • Project Bidding/Buy-Out • Value Engineering • Site Development • Vertical/Building Shell Construction • Interiors Build-Out • Schedule & Cost Control • Project Accounting • Operational Planning • Project Close-Out/Start-Up
Whether developing projects for our own account, as a joint venture partner or on behalf of a fee client, we have consistently demonstrated the ability to deliver well-conceived, high quality and cost effective projects that meet user and market requirements. Regardless of the product type, integrity of product is the ultimate goal.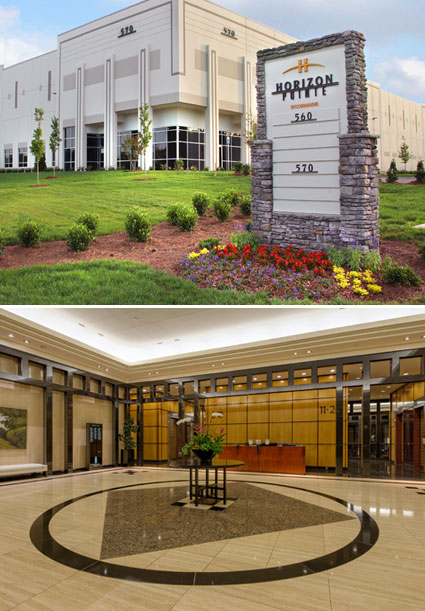 Property Management
Taylor & Mathis currently manages over 9.7 million SF of office and industrial properties for third-party institutional owners as well as Taylor & Mathis-sponsored property-owning entities. Superior property management is our trademark. Our goals are simple – to create optimum values for owners and deliver exceptional service to tenants. Achieving these goals requires sophisticated management systems which are continually refined to optimize delivery of services, and an organization of property management professionals whose commitment to excellence is uncompromising. Our services include:
Property-Specific Business Plans • Budgeting • Accounting/Financial Reporting • Tenant/Occupant Services • Contract Administration (janitorial, security, landscape maintenance, elevator maintenance, parking garage operations, etc.) • Purchasing/Inventory Control • Tenant Construction Management • Energy Management • Sustainability • Emergency Preparation • Regulatory Compliance
For owners of value-add properties that require repositioning or substantial renovation, our development expertise and in-house project/construction management capabilities make us uniquely qualified to handle complex capital projects, including: lobby, restroom and other common area renovations; MEP equipment overhauls/replacements; roof replacements; exterior re-skinning;
and adaptive re-use/redevelopment.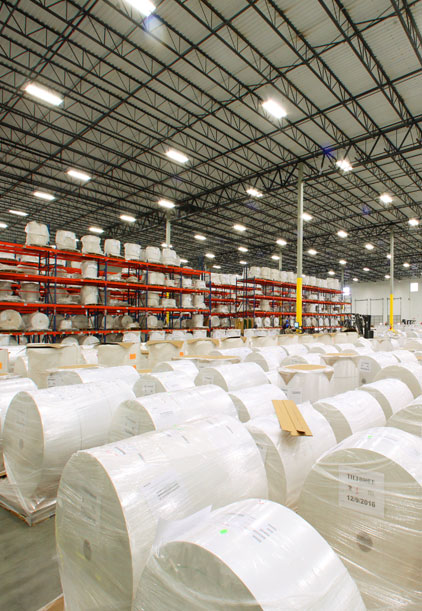 Project Leasing
Our leasing specialists apply proven marketing strategies to effectively promote properties to brokers and prospective tenants, achieve high average occupancy rates and increase effective rental rates. To ensure that our interests remain aligned with the interests of our third-party clients, Taylor & Mathis functions exclusively as an owner's representative and does not engage in tenant rep activities.
Market Studies/Research • Lease Negotiations/Drafting • Leasing Strategy/Asset Positioning • Lease Administration • Leasing Guidelines Formulation • Tenant Retention Programs • Promotional Plan/Marketing Budgets • Revenue Forecasting/Budgeting • Standard Lease Form Development • Broker Relations Programs • Lease Analysis/Underwriting • Advertising/PR Coordination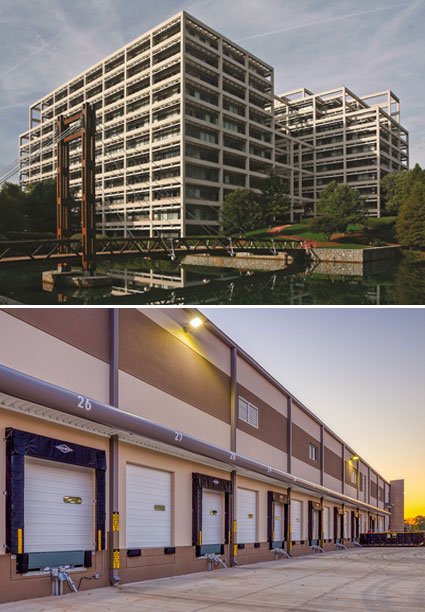 Investment
Co-Investment & Joint Ventures
Taylor & Mathis has been partnering with land owners, private investors and institutional investors on real estate acquisitions and development projects since 1967. Over the past 20 years, as the managing member of multiple real estate investment entities, we have invested in office and industrial projects with a total capitalization of approximately $620 million. This experience – coupled with a comprehensive operating platform that allows us to drive performance and create value at the property level – has enabled us to achieve superior investment returns for our partners through multiple cycles of the commercial real estate market.
Advisory Services & Strategic Consulting
As seasoned developers, owners, operators and managers of real estate, we can assist private and institutional investors with all facets of the real estate investment process, including deal sourcing, opportunity and market assessment, underwriting, transaction structuring, due diligence and business plan development for each asset. We also help our clients formulate creative, strategic real estate solutions to optimize value of existing office, industrial and land assets. Whatever the challenge, our clients benefit from a level of insight and competence which is attained only through years of experience combined with a vision of the future.