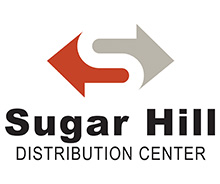 Sugar Hill Distribution Center
655 Peachtree Industrial Blvd. • Sugar Hill, GA 30518
Sugar Hill Distribution Center ("SHDC") is a 517,586 SF two-building multi-tenant distribution center located on a 45.4-acre site fronting Peachtree Industrial Boulevard in Gwinnett County, Georgia.  The rear-load buildings feature 32' clear heights, 135' to 185' deep truck courts, 81 trailer parking spaces and 433 auto parking spaces. 
Building 100 – 165,438 SF Rear-Load
Building 200 – 352,148 SF Rear-Load
SHDC is a joint venture between Taylor & Mathis and an affiliate of New York-based Clarion Partners. The project was 100% leased when completed in 1Q 2022.